Payroll Services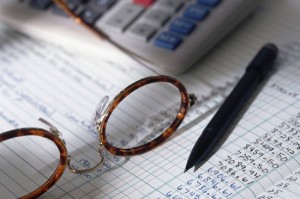 Payroll service is an accommodation for our clients.  We have several service levels based upon the needs of the needs of the client.
Payroll processing for smaller clients.   Many times a client owns a corporation or other business entity and only has a few employees on payroll.  They may or may not need high frequency payroll, such as weekly or bi-weekly.  We are able to provide payroll calculations for checks, provide deposit amounts, prepare quarterly and year-end reports to the IRS and the State, and, provide W-2s.
Companies with their own in-house payroll processing.  We provide verification of their calculations, provide payroll deposits and do quarterly and year-end payroll processing.
Companies wanting payroll to connect to their accounting system, but either don't have the proper staffing, or don't want their staff to process payroll.  We help with the selection, setup and operation of the payroll. The company provides the hours of work, and we process the payroll, prepare and submit deposits, process checks or direct deposit, process quarter payroll and year-end reports.   The other advantage to this arrangement is that it can produce detailed job costing for labor based businesses like construction, law, design, other fields of contracting and consulting.
Companies that want an "outsourced" payroll service, where they just want to send a service the hours worked and have the service do the rest.  We have good relations with the name brand companies such as ADP and Paychex as well as several local or regional services.  We can assist in finding the best fit as well as oversee the setup for maximum reporting benefit.