Technology Consulting
"Accounting through Technology"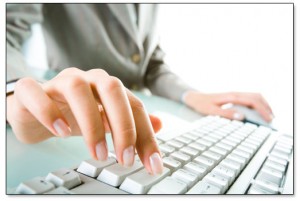 We have been doing technology consulting for many years.  We started with mainframe computers, selecting "modules" that sometimes cost $100,000 or more, so the company could do Accounts Receivable processing.
Over the years, the hardware and the software have become much less expensive.  Today, a software purchase of QuickBooks Pro can do on a $400 computer what the $100,000 accounts receivable package could do on the mainframe, except that QuickBooks runs in real time.  Wow, all that in a little over twenty-five years.
When I started at Mobil in the late 1970's, we did not even have computers at our location, housing over 275 employees.  We would fax (analog) our journal entries to the home office for them to post to the general ledger.
Over the years, we have been certified on over thirteen micro-computer based software packages.
In today's small business environment, Intuit dominates the market.  Recognizing this, we have been certified in QuickBooks for over ten years.  We feel that today's businesses can participate in the accounting process, so our knowledge of QuickBooks can help to meet this goal.
Today, we are a part of the Intuit Reseller Program and the QuickBooks Proadvisor Program, certified in QuickBooks Enterprise, and all versions of QuickBooks. 
Enterprise is a package which will allow for up to thirty users and will allow for mid-market sized businesses to have many features and options at a faction of the cost of most other mid-market packages.  If a client is on QuickBooks and is feeling a pinch, maybe upgrading to Enterprise could be just the right solution.  If a client is on a mid-market package like MAS 90 or ACCPAC, or Great Plains and is not using the full package and is faced with renewal fees, maybe Enterprise would be a wise decision to switch to.
QuickBase is a web-based database with virtually unlimited number of users and applications.  There are over 400 "canned" applications ready to go.  Companies as large as Bank of America and Google use QuickBase.  At the other end of the scale, the starting user license is a five seats.  We can assist in getting the massive excel files off your desk, help you develop applications, and help you connect all this to your management and accounting systems.
For more information about our technology division, visit BTA Consulting and Training, or call us at 818.222.1743 x 204.
We are interested in getting our clients the software solution that fits them best.  We are a part of Intuit, so we can know more about the products that are most used by our clients.
If a client is on another package and they are happy, then we are very happy to provide accounting services to them and to get them optimized on the system they have.